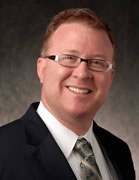 Adam J. Roa, Esq.
aroa@adamjroa.com
Practice Area Experience
Mr. Roa is the managing attorney for The Law Offices of Adam J. Roa, P.C. Guest lecturer: "The Medicaid Process, Traps and Pitfalls", "Maryland Guardianship Process." Presentations: "Elder Care – Nursing Homes: Legal documents that should be in place prior to entering nursing homes"; "Powers of Attorney and Advance Directives: Problems and Power Areas; and "Estate Planning and Elder Care: Protecting assets from nursing home costs."
Practical advice is key to our practice. There are often various layers of complexity for elder law situations. It is our job to sort through the complexity and provide a road map and guidance through an often critical juncture in their parent's lives.
This firm started in 2002 and focused only on elder law issues from day one.
Trial Experience
We have been involved in litigation in over one hundred (100) elder law cases.  The vast majority of those cases were successful.  Significant trial experience.
Education
University of Maryland School of Law, J.D. 1998
University of California at Fullerton, B.S. 1993
Additional Information
National Academy of Elder Law Attorneys (www.naela.com)
Maryland State Bar Association
Elder Law Section
Estate and Trust Section
Taxation Section
Jan Cardin, Esq.
jcardin@adamjroa.com
Practice Area Experience
Mrs. Cardin is an associate attorney at The Law Offices of Adam J. Roa, P.C.  Her focus is on guardianships, Medical Assistance applications, and appeals.  Mrs. Cardin has been an associate for the Law Offices of Adam J. Roa, P.C. since 2004.
Additional Information
National Academy of Elder Law Attorneys (www.naela.com)
Maryland State Bar Association
Elder Law Section
Estate and Trust Section
Education
Syracuse University College of Law, J.D. 1989
Maxwell School of Citizenship, M.P.A 1989
Brandeis University, B.A. 1986
Additional Information
Admitted Bars:
Pennsylvania 1989
Maryland: 1994
District of Columbia: 1994
Maryland State Bar Association
District of Columbia Bar Association
National Academy of Elder Law Attorneys